January National Personal Defense Awareness Month


Did you know that January is National Personal Self Defense Awareness Month?
The Chicago based personal safety company, SABRE, is urging people to take the necessary safety precautions when running/walking outdoors or on campus.
SABRE
, recognized as the worldwide leader in pepper spray and gel products, caries various personal safety products to help deter danger while running outdoors.
To view their entire line of personal safety products and devices visit
www.SABREred.

com
SABRE teaches personal safety classes nationwide
and
wants consumers to know that there are safety products available for them.
SABRE's latest product, the
Runner Personal Alarm with Adjustable Wrist Strap
, helps athletes deter danger and call for attention in emergencies. The 130 dB alarm is audible up to 1,000 feet (300M) away and sounds continuously when the user pulls the metal ring to activate. The SABRE Runner Alarm calls attention from every direction in case of danger or injury. Once help arrives, the user can insert the pin to stop the reusable alarm from sounding. The adjustable, weatherproof wrist strap features a reflective logo for enhanced visibility. Batteries are included, and the device features a low battery test button.
Retails for: $19.99
SABRE
Runner Pepper Gel
with Adjustable Hand Strap fits in the palm of consumers' hands for police-strength protection on the go. This runner favorite offers greater protection at a safe distance, boasting 35 bursts with an increased range of up to 12 feet.
Pepper gel virtually eliminates airborne particles and wind blow-back, only affecting the target/person it directly contacts.
These benefits make pepper gel ideal for outdoor use, with reduced chances of wind causing the spray to affect innocent parties, including the user. Gel also offers protection at an even safer distance its increased range: Gel reaches 20% farther than pepper spray.
Retails for $12.99
SABRE Personal Alarms
--This this sleek, compact and modern keychain attaches to backpack, purse or keys for convenient, instant access. Users simply pull
the metal chain from device to sound the 110dB alarm. Reusable and safe for children, the Personal Safety Alarm offers an easy an effective way for people of all ages to call for help and deter danger. Retails for $9.99 (for some designs proceeds will go towards charities).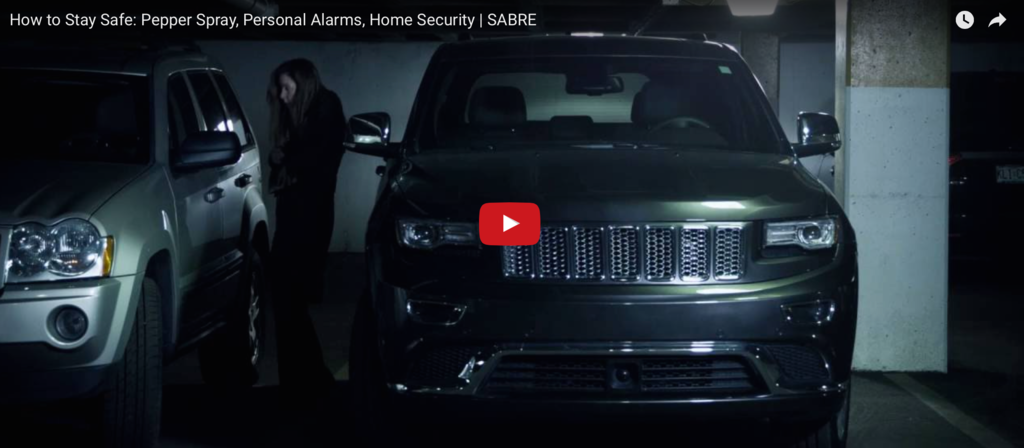 SABRE, the no. 1 pepper spray trusted by police and consumers worldwide, is family owned and operated with four decades of experience and is the leading brand in personal safety. The company's law enforcement grade pepper sprays provide consumers with the same superior quality chosen exclusively by the New York Police Department, Los Angeles County Sheriff's Department and law enforcement agencies worldwide. SABRE has trained 3,500 officers around the globe on the use of force and how to use pepper spray. SABRE also has a line of consumer personal alarms and home security systems, and is dedicated to educating its customers. SABRE's Personal Safety Academy is available through certified instructors around the world to help teach personal safety skills to SABRE users. Learn more at
http://www.sabrered.com
, on Facebook at 'SABRE-Security Equipment Corporation', on Twitter @SabreRed or on Instagram @SabreSafety